Research & Development
Innovation is in Our DNA
Innovation is in our DNA and is the core of everything we do at CSL Behring. Our team of over 1,700 R&D experts are dedicated to developing and delivering new therapies to solve unmet medical needs and save lives. We have created one of the largest and most efficient plasma collection networks in the world and strive to be the best at delivering safe and effective medicines for our patients.
US $922 million

was invested in R&D in 2019/2020 across our businesses

US $3.7 billion

in R&D investments in last 5 years advances product pipeline

>1,700

research & development employees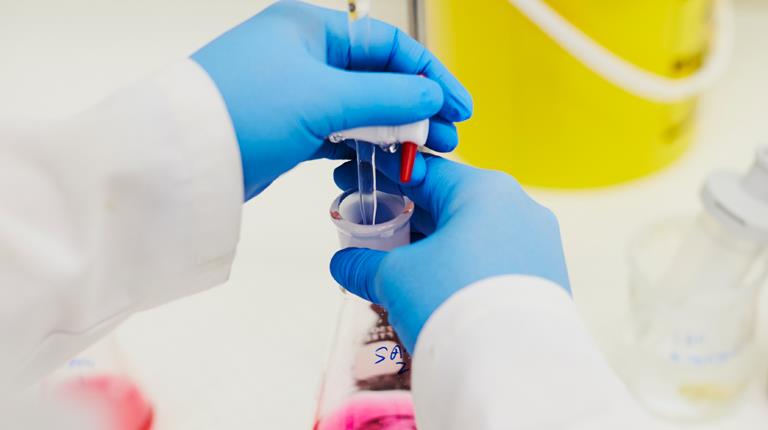 Investment in our R&D
Investment in R&D is an important driver for CSL Behring's future growth. We have a high quality and potentially valuable portfolio of projects in various stages of development. We continue to make a balanced investment in the life cycle management and market development of existing products that bring short to mid-term commercial benefits, and we make strategic investments in longer term, higher risk and high opportunity new product development activities.
World-Class R&D Network
CSL is a global specialty biotech company with a strong commitment to funding research and development of medicines to support its continued growth. We operate as one integrated global research and development organization that assembles coordinated global project teams, drawing together staff from different countries depending on their expertise. Our teams rely on a project management framework that facilitates collaboration across national and cultural boundaries.
Australia
15 Nov 2017
PARKVILLE, VIC
CSL Limited
Global Corporate HQ
R&D and Manufacturing

BROADMEADOWS, VIC
CSL Behring
R&D and Manufacturing

NORTH MELBOURNE, VIC
Bio21 Global Research and Translational Medicine Hub
Germany
MARBURG
CSL Behring
R&D and Manufacturing
United States
15 Nov 2017
KING OF PRUSSIA, PA
CSL Behring
Head Office and R&D

KANKAKEE, IL
CSL Behring
R&D and Manufacturing

PASADENA, CA
Calimmune
R&D
Switzerland
BERN and LENGNAU (as of 2021)
R&D and Production
Japan
15 Nov 2017
TOKYO
CSL Behring
R&D
China
15 Nov 2017
WUHAN
R&D and Manufacturing
For more information on research and development, visit CSL Behring's global website.
Learn More